'The Conference Is a Great Place for Meeting People and Exchanging Ideas'
As HSE's XVI April International Academic Conference on Economic and Social Development draws to a close on April 10, international participants comment on their experience and share their impressions.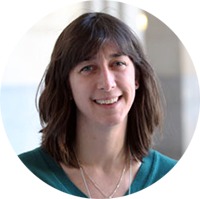 Lauren McCarthy, Assistant Professor of Political Science and Legal Studies at the University of Massachusetts Amherst and a Research Fellow at the Center for the Study of Institutions and Development at the Higher School of Economics in Moscow
I've been working with HSE for several years, but this is my first time at the April Conference. I think it is fantastic: very interesting papers and experts.
I thought the conference was wonderful, I've learned a lot. I came to the Law and Economics section, there were presentations by lawyers and really interesting research is being done there. I also attended sessions on the arbitrage court and on migration, both of which were great. A lot of really good empirical work was being done, and I was very excited to hear more about it.
I did my research of Russian police in 2007 and 2008, when they were certainly more open. I maintained contact with them, and it was a lot of research over a long period of time – almost seven years. Working in Russia requires a lot of investment – I spent so much time on learning Russian – but I love Russia and want to make sure I'm able to keep coming back here. I'm interested in continuing the work on trafficking and on police: I just finished the previous project and cannot really identify the next one. I've been cooperating with Andrei Yakovlev's Center for the Study of Institutions and Development for several years and probably will have more projects with them.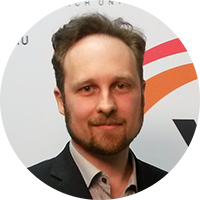 Matthias Meyer-Schwarzenberger, Institute of Political Science, University of St. Gallen
My report was about the hypothetical effect of the language structure, its grammar, on the way people behave. I really think that languages have changed a lot over the centuries.  I was looking for mechanisms which might explain how the difference between the grammar of one language and the other relates to differences in social behaviour and personal efficiency and good governance.
The conference is very inspiring, because the audience is very heterogeneous, and I like that a lot. People from different academic disciplines and different countries come here to exchange their ideas. I'm already here for the second time, and that also says something! Here you can get feedback from people who are not coming from your own background and who bring in fresh and even competing ideas. You then have to figure out who is wrong and who is right, and how these things make sense together.
It's also very important to have good relations between the Eastern and the Western parts of Europe. This is important for me personally: I am from Germany, and I was celebrating the accession of the Czech Republic to the European Union when I was an exchange student in Prague. It was important for me that Central part of Europe was closer connected to Western part of Europe. I think that the historical mission of Europe should be to have an integrated view.
Jennifer Glanville, Associate Professor, University of Iowa
The session I just attended on social capital and subjective well-being was mostly on predictors of subjective well-being. The people talked about social context and under what conditions people are happier. The last presentation was about spending time with other people, and mine was about social welfare policy.
It's a great conference, very stimulating. I do research in a lot of areas that are the conference topics, so I'm going back home with a lot of new ideas. The audience is international and here you can get a lot of feedback on your work.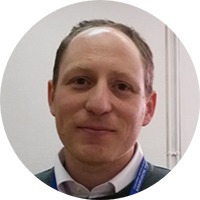 Francesco Sarracino, STATEC (Institut National de la Statistique et des Etude Economiques, Luxembourg), LCSR (HSE, Moscow)
The session on civic engagement, social capital and nationalism was very lively. The panelists dealt with very different topics, ranging from linguistic to political issues, and how these relate to civic engagement and social change.  The discussants' contribution to the panelists' work is also very important and makes the session livelier.
This conference is bringing together scientists from many different disciplines: economists, sociologists, and political scientists. The environment is very positive, and this can only improve the circulation of ideas and the appearance of new ideas, which is actually what research needs. Overall, this conference is a great occasion for exchanging ideas, developing new ideas and possibly pushing further the quality of research.
Seger Breugelmans, Deputy Head of HSE's International Scientific-Educational Laboratory for SocioCultural Research, Tilburg University
The conference is a great place for meeting people and exchanging ideas. One of the advantages of bringing together so many specialists in different fields is that it gives academics the chance to learn new things outside their usual sphere of interest. I am a psychologist and attending economic session was interesting for me. I will be thinking of what I've heard here for several weeks and will write down my impressions and new thoughts. I come to HSE four times in a year and like the students and colleagues. And working in two different universities in countries with different academic traditions gives me a plenty of opportunities to observe cross-cultural psychology.
My research is on understanding the psychology of different emotions in different cultures and how they influence our decision making.  At the conference I spoke about greed and how it influences corruption, about different attitudes to corruption and greed in different cultures. Greed is an important motive: it is seen as both productive (a source of ambition; the motor of the economy) and destructive (undermining social relationships; the cause of the late 2000s financial crisis). However, relatively little is known about what greed is and does. With colleagues at my home university of Tilburg in the Netherlands, we are working on a cross-cultural empirical study of greed.