On April 6-10, 2020 in Moscow, National Research University Higher School of Economics (HSE University), with the support of the World Bank, will be hosting the XXI April International Academic Conference on Economic and Social Development. The Conference's Programme Committee will be chaired by Professor Evgeny Yasin, HSE University's academic supervisor.
The Conference features a diverse agenda concerning social and economic development in Russia. The Conference programme will include presentations by Russian and international academics, roundtables and plenary sessions with participation of members of the Government of the Russian Federation, government officials, business representatives, and leading Russian and foreign experts.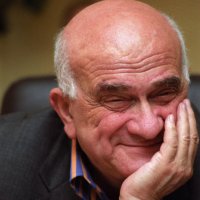 "Dear colleagues,
Today, April 7, we are launching HSE University's XXI April International Academic Conference on Economic and Social Development, as previously planned. Sadly, current circumstances have prevented this important annual event from taking place in its usual format. Nevertheless, the University's Academic Council decided against cancelling the Conference and, instead, have opted to hold it remotely.
A total of 725 individuals from 55 countries have registered to take part in this year's April Conference. All of them, including other researchers and experts, will have the opportunity to discuss the papers and works, which have been selected for presentation following their review. Authors may choose the format for presenting their research findings, including: detailed summaries, presentations, full texts or video versions. In addition to subject-specific sessions, other Conference proceedings will be taking place in the new format, such as associated events.
Although today is the official start date of the Conference, it has effectively been underway, as materials by participants are already available online, along with video presentations. Online broadcasts are also prepared.
There are plenty of reasons to believe that this year's April Conference will not only affirm but also enhance its reputation of the platform, where the latest research outcomes are presented and in-depth expert discussions are held regarding today's most pressing social issues. This year is the first time the platform has taken on a distributed format. Therefore, it's our duty to make sure this format is effectively promoted and implemented, so that, in the future, it can be fully integrated with its traditional format, which we have no intention of abandoning.
It is with great enthusiasm and hope that I wish all Conference participants the best of luck and success in their discussions and research efforts! 
Yours sincerely,
Evgeny Yasin
Academic Supervisor, HSE University
Chairman, XXI Conference's Programme Committee