Section 'Sports Studies': Shaping Up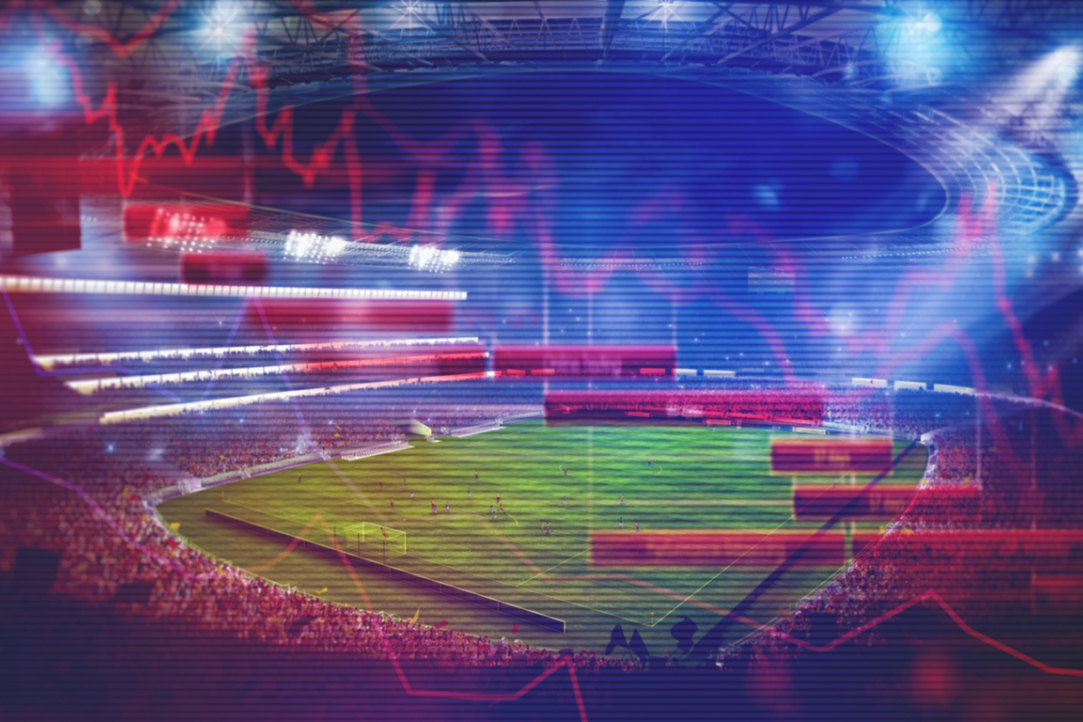 Head of the 'Sports Studies' section, Dmitry Dagaev, Candidate of Sciences in Physics and Mathematics, Head of the Laboratory of Sports Studies at the Faculty of Economic Sciences of HSE University; professional interests: sports economics, research in sports, game theory, political economy, discrete mathematics and social choice theory.
- Dmitry, 'Sports Studies' is one of the youngest sections at the April Conference. Can you tell us about the evolution of your field, its conception and prospects for further development?
- Sure, 'Sports Studies' was introduced as a new section in 2016. How did it begin? The moment when it became clear that the number of young researchers interested in sports research hit a tipping point was when it all started. The earliest group doing sports research as a focus area appeared at the HSE University campus in Perm at the International Laboratory of Intangible-driven Economy. At the Moscow campus, in turn, several experts who took part in University-wide optional courses and seminars on sports economics and mathematics in sports got together to launch research projects in those fields in 2014-2015.
Very soon, research findings were generated, which could be discussed in a broader and more open format with external experts. It became clear that closed group, insider discussions were no longer sufficient. We realized that we were ready to make presentations at conferences and, naturally, the April Conference was the best platform where we could start. We are very grateful to the Conference's Programme Committee for authorizing to open up a designated section on sports studies under the auspices of the Conference. And the rest is history.
Over the past few years, the section has developed into a showcase of young talents both at the University and beyond, where they have the opportunity to receive feedback from their senior colleagues at Conference meetings. We have yet to make this section fully international – we are still working on this and hope to continue this in the future. As you have rightly pointed out, the section is still young and the researchers are young too. So, they need time to develop and start involving their students in this area of study. At present, the section on sports studies is comprised largely of staff members from HSE University and other Russian institutions who are starting their academic careers and delivering their first research works in the field of sports studies, thereby receiving valuable recommendations and critical commentaries from other Conference participants, including established academics.
- What development, in your opinion, will this section see over the next three to five years?
- It is our hope that the section's participants will regularly include researchers from other Russian universities and the global academic community. At present, the participation of other Russian universities is still rare, which has to do, primarily, with the fact that the field is still quite new and there is simply not enough of academic professionals exploring the economics of sports. We hope that, with time, the community of such researchers will expand. Researchers from foreign universities are interested in the April Conference due to the rising reputation of HSE University as an institution with the marked contribution to sports research. In this line of work, we have a considerable representation, e.g., we work with the aforementioned International Laboratory of Intangible-driven Economy, Laboratory of Sports Studies (Moscow) and the Higher School of Law and Administration, which offers several educational programmes in sports management, including those in cooperation with FIFA and CIES. Each interaction with researchers at the global level will strengthen HSE University's brand on the market for sports studies. Our other dream is organizing regular sessions with practitioners. This is a challenge too, as, at present, the Russian sports industry is only starting to establish links with scholars specializing in sports studies.
We will strive to identify cases worth researching with a view to improving operations of sports associations, clubs and the lives of athletes. We also actively encourage authors of such research works to take part in the Conference.
- It seems that though the field of Sports Studies is still young, it is already demonstrating steady development and has many specific prospects. Do the aforementioned partners also take part as experts who review the applications submitted to your section?  
- Our board of experts includes academics who have publications in international journals covering sports studies. These are largely, but not limited to, researchers from HSE University. We also have collaborators from Norway and the USA. Our main criterion is that our partners are people, who are widely acknowledged authorities globally.
- Dmitry, please share with us some memorable events that took place under your section, e.g., special sessions or roundtables or outstanding speakers?
- Guest speakers from foreign universities come to mind. For example, Alex Krumer from Molde University College. Alex is a young researcher, but citations of his works are so rapidly increasing, that it is clear that he will soon become one of the leaders in sports economics. Each of his presentations is an exciting combination of precise rigorous mathematical outcomes, in-depth analysis of the links between available data from the perspective of an economist, and humour, thus allowing him to present research findings so that they are well understood by those who do not have an extensive background in this particular field. Overall, I would like to note that participation of international speakers helps us to go beyond the standards of the academic school established in Russia, as well as consider research issues from a different angle, with due consideration of other paradigms and concepts. Such perspectives are crucial if we are interested in being included in the global research agenda.  
- This section clearly has a lot of international participation. What can you say in this respect about the participants from Russian regional universities?
- We still do not have appropriate regional representation – almost all participants are from Moscow, as well as from those regions where HSE University has local campuses.  We have yet to look into the ways whereby we can engage speakers from other regions.  
- How do you think you can attract more viewers?
- That is a good question. I think the popularization of scientific knowledge is immense to this end. Research that is conducted by scholars from HSE University is not always known to the broad circle of Russian academy. We will engage more actively in sharing information about our research; i.e., promote it in the pop-science and sports media. After this, we will likely see more researchers coming to us with their own works so that we can look at them, give feedback, evaluate, peer-review them, etc. The section on sports studies under the April Conference will serve as a platform where colleagues can present their own findings.
- Can you please tell us about how the topics within the field have changed - how some topics fell out of favour and some new subjects appeared? Why were the reasons for this?
- The current agenda has had a certain impact on the topics of reports. In particular, as the agenda concerning doping control has been gaining momentum over the past few years, we have seen more reports on anti-doping measures. As we have obtained worthwhile data set with respect to the application of machine learning in sports, more reports on this topic have started to appear. The rise of machine learning and data science over the last decade has had a direct impact on our field as well.
- And in the end, one of the most pressing issues is that of organizational processes. What is your perception of the April Conference's recent move from an offline to online format?
- On the one hand, we are looking forward to returning to offline work, because nothing compares to informal exchange of ideas and thoughts after presentations; the option of having face-to-face discussion of your questions with speakers – this is what we are truly missing out on.
We will gladly return to offline work as soon as it becomes feasible in terms of the pandemic situation. At the same time, the experience of 2020 has shown that online media can help us to solve various tasks while offering new options that offline work can often lack. To be honest, I was skeptical about holding the 2020 Conference in an online format, as I believed that the event would lose its appeal and forfeit its intrinsic and much appreciated charm, which goes beyond scholarly presentations.
However, holding the Conference in 2020 online was successful and useful for both speakers and, especially, young researchers. Perhaps, this was the first time for some young specialists to make a presentation at an international conference and in front of so many participants. With that in mind, I can say that I am quite enthusiastic about taking part in online sessions this year as well.