Honorary and Invited Speakers
HONORARY SPEAKERS
Standford University, USA


Fiscal Federalism and College Financial Aid in the United States
The paper examines college financial aid in the United States during the Great Recession.  Most colleges in the United States charge tuition, and low income students rely on federal and state need-based subsidies to attend college.  During the Great Recession of 2008 the federal government very publicly increased their financial investment in need-based aid; however, consumers saw little of this benefit.  Most states altered their state financial aid policies in such a way that the states captured the increase.  States reduced the generosity of their programs in such a way that most of the "historic increase" was completely shifted toward subsidizing other state priorities.  The paper demonstrates how different states have used federal stimuli as a means for altering the generosity of their programs.  The state explores, in particular, how the state of Ohio altered their financial aid policies.


---
Standford University, USA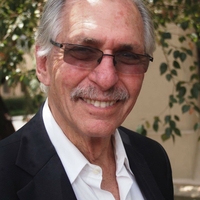 Using Regional Differences in Federal Countries for Educational Policy Analysis: The Cases of Australia, Brazil, and the United States
The presentation addresses the problem of regional differences in educational policy of federal countries. The report focuses on such cases as Australia, Brazil, and the United States, and on the possible differences in the "effectiveness" of state education administrations in delivering education. The author try to demonstrate that in comparative education analysis, there is persuasive support in political theory to consider subnational state comparisons in federalist nations and that such comparisons can yield valuable insights for improving education in the federal nation-state as a whole. 


---
Marek DABROWSKI
Non-Resident Scholar at Bruegel, Brussels
Higher School of Economics, Moscow
Center for Social and Economic Research, Warsaw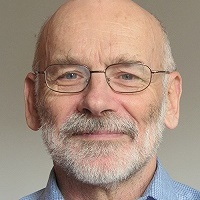 Examining Interrelation between Global and National Income Inequalities
The recent few years brought the increasing attention to income and wealth inequalities in advanced economies, in particular, in the US triggered by both observations that inequalities are on the rise and by concerns on their negative social and political implications. However, this debate is most often limited to the single-country dimension, i.e., it disregards decreasing global income inequalities, i.e., inequalities between individuals in the entire world. This paper focuses exactly on global dimension of the inequality trends. Furthermore, it tries to update statistics on recent national inequality trends which, contrary to the dominant narrative, seem to go in various directions depending on a concrete country. Finally, we try to analyze the potential interrelation and perhaps trade-off between decreasing global inequalities and increasing national inequalities, and the role of globalization, in its various forms, in such a tradeoff.
 Marek DABROWSKI.pdf
---
Universite Catholique de Louvain, Belgium


The Dixit-Stiglitz Economy with a 'Small Group' of Firms
In a general version of Dixit-Stiglitz two-sector economy, we present three variants of the concept of oligopolistic equilibrium in price-quantity pairs (d'Aspremont and Dos Santos Ferreira, Economic Theory 2016) integrating income feedback effects in three different ways. For the first two variants (Ford effects ignored or restricted to profits), a single and simple equilibrium markup formula is derived involving, for each firm, a conduct parameter indicating its degree of competitive toughness. Different specifications of these conduct parameters lead to different oligopolistic equilibria in prices and/or in quantities. In particular in the standard Dixit-Stiglitz economy, we show, that the first order conditions of a symmetric oligopolistic price equilibrium correspond to a unique degree of competitive toughness in the general markup formula, This degree is decreasing (and the markup increasing) as more feedback effects are taken into account by firms. On the contrary, for the third variant, introducing full Ford effects leads to lower markups and higher competitive toughness in the standard Dixit-Stiglitz economy and under conditions ensuring the equilibrium markup to remain in the right interval.
---
UCLA Anderson School of Management, USA




 Understanding Cultural Persistence and Change 
When does culture persist and when does it change? We examine a determinant of cultural persistence that has emerged from a class of cultural models in evolutionary anthropology: the cross-generational variability of the environment faced by one's ancestors. Within these models, in environments that are more stable across generations, the traits that have evolved up to the previous generation are more likely to be optimal for the current generation. Thus, in equilibrium, a greater value placed on tradition and there is greater cultural persistence. We test this hypothesis by measuring the variability of average temperature across 20-year generations faced by the ancestors of current populations from 500–1900. Looking globally across countries, ethnic groups, and the descendants of immigrants, we find that populations with ancestors who lived in environments with more instability across generations place less importance in maintaining tradition today. These populations also exhibit less persistence in their traditions over time. The final part of our analysis focuses on indigenous populations from the United States and Canada, the two countries that have the highest quality historical climate data available. In this sample, we also show that the findings using the global sample are robust to controlling for high-frequency (year-to-year) variability and that our findings using the cross-generational instability of the mean (first moment) are similar if we use the cross-generational variability of the variance (second moment).


---
University of Iceland, Iceland


From Double Diversification to Efficiency and Growth
The lecture treats economic and political diversification as two sides of the same coin, presenting them as parallel potential determinants of long-run economic growth. Three different measures of economic diversification are discussed: the Finger-Kreinin index of export diversification, the Herfindahl-Hirschman index of market concentration, and the Theil index of export diversification. Three measures of political diversification are also discussed: indices of political liberties and civil rights as well as the Polity2 index of democracy.  All six measures of diversification are shown to vary directly with one another as well as with per capita incomes across a  large sample of countries.
---
Higher School of Economics, Moscow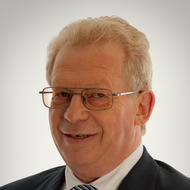 The Ratings as Measures of Success and Risk


Measures are the basis for quantitative methods of decision-making. Quality measures play a crucial role in economic systems management. Ratings are a tool for measuring success and risk in the economy, finance, management, sports, and social spheres of human activities. 
This paper systematized the results of more than a decade of research in this field. Particular attention is paid to the modeling of ratings and risk assessment in finance, the formation of unified rating space for comparison of different ratings, as well as the creation of rating designer, and the discussion of ratings in the educational process. 
This presentation is based on monographs and papers published in 2015-2017, including "Handbook of ratings" (Springer, 2016), "Credit ratings and their modeling" (NRU HSE, 2015), etc.
---
Concordia University, Canada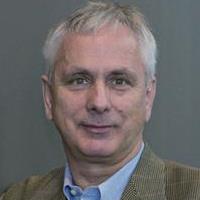 On the Introduction of Friction Mechanisms to Increase Market Efficiency and Social Knowledge 
This talk presents a framework designed to increase market efficiency by adding frictions to transactions involving configurable and made-to-order products and/or services. In particular, it shows that: (1) friction reduction in market transactions through auctions has its hidden costs; (2) transactions are efficient only under the assumptions that are often not realistic in many markets; and (3) efficiency loss can be regained when friction is introduced. Furthermore, the proposed framework shows that friction can create additional value because it fosters learning about the capabilities and interests of the auction participants. 

 Gregory KERSTEN.pdf

---
European University Institute, Italy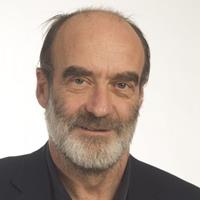 Restructuring the Party Systems in North-Western Europe. Six Countries Compared  
The presentation examines the impact of the recent crises (the Great Recession, the Euro crisis, the refugee crisis, the Brexit crisis) on the structuration of party competition in six north-western European countries. Embedding the multiple crises in a long-term perspective on the transformation of party systems, their reinforcing role on the structuring capacity of the new 'integration-demarcation' divide is emphasized. More specifically, it will be demonstrated that in some countries this divide and its main driving forces have become so powerful in transforming the political space that we observe an emerging bipolar pattern of party configurations. This pattern is characterized by a programmatically unified but internally split political left opposed to the populist radical right, while the moderate right is located somewhere in-between these two poles. Empirically, the paper focuses on election campaigns in Austria, Britain, France, Germany, the Netherlands, and Switzerland. The analysis is based on an original relational content analysis of mass media coverage published before national elections from the 1970s up to 2017. 


---
Professor, Researcher, Germany


Marx's Capital  Volume One – A Work in Progress
The first edition of Capital Vol.I (1867) was followed by a second, revised, German edition (1872/3) and a French edition (1872/5)  which was not a simple translation of the German one but delivered a strongly improved representation. Marx gave, therefore, potential translators  the instruction to  base their  translations on a careful comparison of the two editions.  He himself planned  in 1881 to make a newly revised  German edition. Although his death prevented the compliance  of this plan it shows that he saw his opus magnum as a work in progress. My paper will point out some aspects of Marx's continuous rethinking of allegedly fixed truths.


---
University of Graz, Austria




Scrutinizing the Foundations of Marx's Labour Value-Based Reasoning. From Aristotle to Piero Sraffa
Marx was very well read in Greek philosophy, especially Aristotle. He related his own theory of value, the centre piece of his analysis of the capitalist mode of production, to insights encountered in Aristotle. The main idea was that of a 'common third', that is, the problem of whether qualitatively different commodities could be said to represent equal or different quantities of the same substance, which determined the exchange values of commodities. While Aristotle denied the existence of such a substance, Marx's answer was in the positive. According to him, the common third was abstract human labour. The paper scrutinizes critically Marx's theory of value and the role of tertium comparationis in it and compares it to the theory of value elaborated by the classical economists from Adam Smith to David Ricardo The reasoning put forward draws inter alia on reflections contained in Piero Sraffa's hitherto unpublished papers at Trinity College, Cambridge.
---
University of Bologna, Italy


Informal Employment in Post-transition Countries
Even though informal employment is wide-spread in transition economies the literature on this phenomenon in the region is rather scarce. In the first part of the lecture we summarize the general theoretical literature on labor market segmentation along the formal-informal divide with an eye on specific features of labor markets in the post-transition region. Since for policy makers it is important to know the incidence and the determinants of informal employment and to understand the heterogeneity of jobs within the informal sector, we then demonstrate that the incidence of informal jobs and to a lesser degree their determinants depend on the definition used. We furthermore highlight the weaknesses of most studies that test for labor market segmentation in post-transition economies along the formal-informal dimension. Last but not least we introduce a new research area that links risk preferences and selection into labor market states. This research using risk preferences can help us disentangle issues regarding segmentation of labor markets in post-transition countries.


---
The World Bank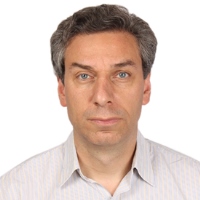 India's Educational Federalism
The presentation will focus on secondary education in India's school system. India's school system is characterized by significant decentralization to the state level resulting in a variety of institutional patterns across states. However, educational outcomes are poor and highly uneven across states. The presentation will examine the role and effectiveness of the federal government in responding to this inequality.


---
The Russian Presidential Academy of National Economy and Public Administration, Moscow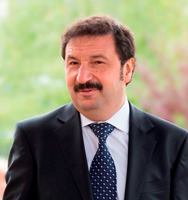 Economic Policy Fetishes
The report analyzes trends in socio-economic development in the context of the global structural crisis completion.  Specific features of the emerging model of economic growth, research agenda topics  and economic policy of the forthcoming period are discussed, including the prospects of a non-inflation model of economic growth, new configuration of global currencies and the role of crypto-currencies, independence of central banks and the expansion of their role in providing economic growth, new tasks and models of state regulation, the interaction of inequality and economic growth. The features of the socio-economic dynamics of Russia are being analyzed upon the economic growth restoration: a framework  of its macroeconomic stimulation, inflation targeting, the new budget rule, social dynamics, etc. It is noted that the key barriers to economic development relates to  the non-economic sphere.


---
University of Caen-Normandy, France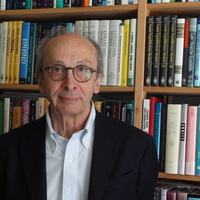 "Independence of irrelevant alternatives: Arrow and Nash"

The notion of independence of irrelevant alternatives pops up in Arrow's works on social welfare functions at the beginning of the 1950s. At about the same time in his bargaining paper introduced a condition which has been called by various people, including Harold Kuhn, independence of irrelevant alternatives. Obviously, the two notions are mathematical objects of a different nature, although there are some links between the two from an intuitive perspective. The purpose of this paper is to describe the history of the notions and to study whether they can be related from a mathematical perspective.


---
Higher School of Economics, Moscow



Non-Standard Institutions, Elites and "Bottom-up Reforms"
Past experience in many countries shows that standard solutions may be helpful in stabilizing economy and society during the crisis, but they rarely lead to exponential economic growth. Favourable conditions for sustainable growth are more likely to emerge thanks to non-standard approaches and non-standard institutions. Good examples of such non-standard solutions include the subsidies provided by the Korean government in the 1960–80s to enterprises based on their export performance; township and village enterprises in China in the 1980s; public-private partnership mechanisms focused on encouraging export diversification in Chile in the 1980–90s; the development of venture industry in Taiwan in the 1980s and Israel in the 1990s. However, non-standards institutions do not emerge and evolve on their own. As a rule, they are initiated as bottom-up reforms, which are then promoted by representatives of elites with the consent of key elite ruling groups. This presentation will demonstrate the logic underlying the creation of non-standard institutions, which can generate opportunities for further economic development. We will also discuss the role played by rents in the emergence of such institutions in terms of "limited access order" conceptual framework elaborated by Douglass C. North, John Joseph Wallis, and Barry R. Weingast.
 
---
INVITED SPEAKERS
The New School, USA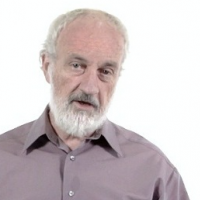 The Morphology of Large Russian Cities: Patterns and Conjectures 
Using satellite photos we examine the morphology of Russia's largest cities in 2000 and 2015 and discuss the pattern of growth. We then compare that pattern to the pattern observed in Europe, European transition economies, and other countries, showing that the strong empirical finding of a negative gradient in most cities does not apply to many Russian cities. We then offer some conjectures as to why what seems to be an unusual pattern in Russian cities occurs. Out main conjecture is that contracting difficulties in repurposing and/or rehabilitating many buildings affects both the ability to substitute structure for land and the amount of land available for housing. Both changes cause the supply elasticity of housing to become less elastic. Then, by reference to recent analyses of the U.S. housing market, we suggest that if house prices rise -- with demand related increases in population and income -- to the point where the increase exceeds the local increases in productivity that economic growth and welfare are reduced. Estimates for the U.S. indicate that this situation has reduced economic growth by fifty percent.
---
Griffith University, Australia
 
Inside Out: Prosthetic Organs as Wearable Art


The growing field of bioart and design raises significant questions for artists and designers working with life as raw matter. What is necessary in such practices is that critical discussions centered on ethics and power are integrated into broader cultural dialogues in the creation of objects and products that design or redesign biological parts, devices or systems. This lecture will examine specific examples of wearable art produced by architect and designer Neri Oxman. Using generative software to develop the series titled 'Wanderers, An Astrobiological Exploration', computational growth patterns give rise to undeniably biomorphic designs that emerge as external-organs-as-outerwear. Articulated as an imaginative set of prostheses hosting their own synthetic biology, these pieces represent a new frontier worn at the threshold of the skin. In the appraisal of these examples, I register speculative critical design as a methodology that interrogates the underlying assumptions of bioart and design processes as they converge with the life sciences. I ask, what happens when the human body presents as a parasite to the apparatus upon which it depends? And further, what status can a prosthetic organ achieve if it becomes a co-participant in life? Inspired by the Wanderers suite of objects, I will examine whether the symbiotic relationships established between humans and wearable prostheses could enable us to transcend corporeal difference.


---
National Scientific and Technical Research Council, Argentina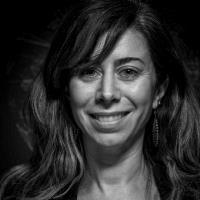 Digital Humanities. A God of Many Names

These days there is no way scientific research can be carried out without the use of digital media for the production or dissemination of knowledge. Undoubtedly, McLuhan is right when stating that the medium is the message. Digital Humanities transparent this process in its name and since it constitutes, for the first time, a scientific field where humanists not only aim at the use of a certain software, but also where research is understood from quantitative semantics. However, neither digital infrastructures are exactly the same globally, nor are all academies prepared to reformulate their curricula to this "digital turn". Consequently, can we still talk about those so-called Global Digital Humanities or should we focus on a regional or local scale? How does the technological development of a country impact on a scientific field in which digital infrastructures are needed when researching and teaching? The object of this presentation is to reflect on Digital Humanities both from a geopolitical and a technocritical perspective, regarding different contexts and conditions of possibility.


---
The World Bank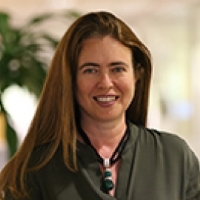 Investing in People – Global Experience
Human capital matters for individuals, for economies, and for societies. The presentation will discuss the key contributions in the macro and microeconomic literature on the channels linking human capital and income growth, with the objective of providing a conceptual framework and an update on the recent empirical evidence. It will also discuss some of the evidence on why individuals and government often fail to invest optimally in human capital.


---
University of Copenhagen, Denmark


Reframing Science Communicaion – Culture, Identity and Organizations
Most societies have come to understand science as a key for their competitiveness and growth. Science Communication is therefore no longer simply a question of making science accessible to non-scientists. Understanding its role in modern knowledge societies warrants serious analytical efforts that synthesize empirical studies of science communication and understand its importance for identity-formation as well as for the legitimacy and efficiency of scientific knowledge and research organizations. To achieve this, we need not only study large-scale public engagement and dissemination activities, but also mundane interactions between various communication professionals and day-to-day organizational storytelling. Using a specific science communication event as example, this presentation will advocate the necessity of studying science communication while drawing upon many different theoretical and interdisciplinary inputs. The objective is to understand individual and collective sense-making about what science and scientific organizations is and ought to be.


---
Middle Tennessee State University, USA


The Russian Elite Diaspora Abroad: Facts and Fiction
The escalating tensions between Russia and the West and, first of all, the US, are raising a number of interesting questions related to scale, dynamics, political preferences, and structural characteristics of the Russian and the post Soviet elite, first of all, intellectual diaspora abroad, as well as the intensity and direction of the current elite migration flows from Russia. Answering these questions requires significant methodological clarifications, including those related to the structural aspects of the diaspora concept. 
Considering these issues, the author analyzes the degree and the major dimensions of heterogeneity of the elite migrant community and considers the major forms of its social, professional, and political activities. The concluding part of the paper discusses the forms and effectiveness of the RF interaction with the Russian/post Soviet elite diaspora abroad. In particular, the author concludes that Russia's policy should not be limiting the intellectual migration or promoting the permanent return of the Russian scholars to the RF. Just the opposite, relying on the "soft power" concept, it should promote the establishment of long term international academic and professional contacts and the formation of the Russian elite diasporas abroad, actively engaged in cooperation with the RF academic institutions. 


---
University of Leeds, UK


Instrumentalizing the Gaze: Contemporary Art Institutions and the Politics of Vision


New technologies are changing museums, art galleries and cultural institutions. Even in the most traditional institutions surveillance cameras have replaced museum attendants; VR is used to enhance the experience of visiting a museum; eye tracking devices are employed in order to assess the visitor's interaction with the artwork. These technologies extend and alter the visitor's experience of the museum so that nowadays it is more personalised, more informative and more interactive. (There is also been a counter-trend of employing mediators to lead visitors through exhibitions.) In this paper, I wish to consider these developments from the standpoint of the economy of vision. Can we apply categories of labour to the processes of looking at objects and spaces, not only to the processes of mental cognition? How do cultural spaces exploit these economies of vision? How is the eye instrumentalized in the neo-liberal economy? I will address these concerns by re-visiting theories of 'the visual turn'. I will use British, Danish and Russian museums and cultural institutions as my examples.


---
Leuphana University, Germany
Higher School of Economics, Moscow


Rethinking Measurement In-equivalence: Or Why We Should Forget About MGCFA
This presentation argues that the new cottage industry in cross-national survey research, Multi-group Confirmatory Factor Analysis (MGCFA), frequently discovers measurement non-invariance in multi-item constructs because of a fatal flaw in its design. Indeed, instead of modeling the source of measurement non-invariance, MGCFA actually does the exact opposite and kicks the source out of the analyses. Measurement non-invariance established in MGCFA is almost entirely an artifact of this flaw and vanishes for the most part as soon as the between-country component in item variation is modeled, using two-level confirmatory factor analyses. This finding explains the tendency of MGCFA to invalidate multi-item constructs, even in the face of constructs - such as emancipative values - that exhibit great explanatory power over other phenomena: it is the flaw in the design of MGCFA alone that accounts for this tendency. The key point is that the quality of a within-country factor solution for the items of a given construct is a direct derivative of the respective construct's country mean. Yet, by running the same factor model separately for each country, MGCFA ignores differences in country means and, hence, ignores the source of inconsistent factor solutions, instead of modeling it. I conclude that this practice is misleading and that the current practice of MGCFA should be abandoned for this reason.


---
INVITED SPEAKERS FOR ROUNDTABLE DISCUSSIONS AND SPECIAL EVENTS
Tommaso AGASISTI



Politechico di Milano, Italy
Session Va-08. "Economics of Higher Education - Assessing the Efficiency and Performance of HEIs"

---
Nobuo SHIMOTOMAI
Hosei University, Japan
Roundtable Ka-09/2. "Russia and Japan: socio-political aspects"


---
Johan F. SWINNEN
KUL, Belgium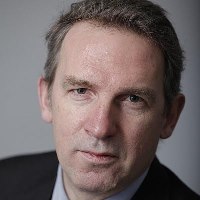 Session B-09. "Strategic Problems of Russian Agriculture"


---
Guoliang YANG
Institutes of Science and Development Chinese Academy of Sciences, China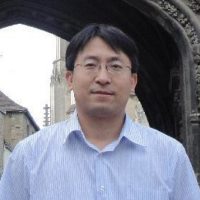 Session Va-08. "Economics of Higher Education - Assessing the Efficiency and Performance of HEIs"